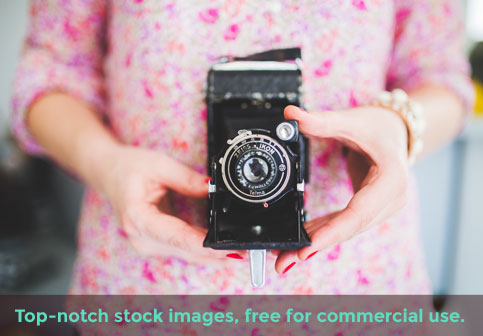 Hi, friend,
Today, I'll share a handy little weapon I keep in my arsenal: high-quality stock images that are free for commercial use.
How I use them as a writer:
1. To pretty-up my website, blog and social media posts.
(Did you know studies show readability & shareability increase when you use an image?)
2. To sweeten the deal in client proposals.
(I list "sourcing of high-quality stock images that are free for commercial use" in some of my packages. It helps to boost their value and justify higher rates.)
My collection of free stock libraries has grown considerably over the years, but I've picked 16 to share below:
Aren't these to die for? I remember paying a fortune for this level of quality when I worked in corporate marketing departments. Every fall we'd set aside a chunk of money for images when it was time to submit our budgets for the coming year.
A word of caution: Paid stock sites advertise on the free sites above, and their ads often resemble a search field. So if you search for an image and land on one that costs money, you've likely clicked on one of those ads that look like a search bar.
When you find images you'd like to use, you can tweak them to your heart's content with the following, free image editing tools:
Google Nik Collection (these used to cost a pretty penny, but Google bought them and made them free)
Canva (this one's great for memes, ads, and social media images)
Compressor.io (shrink image sizes for faster loading without losing image quality)
That's it for today. What image sources or tools have you used, or would recommend?
All the best,