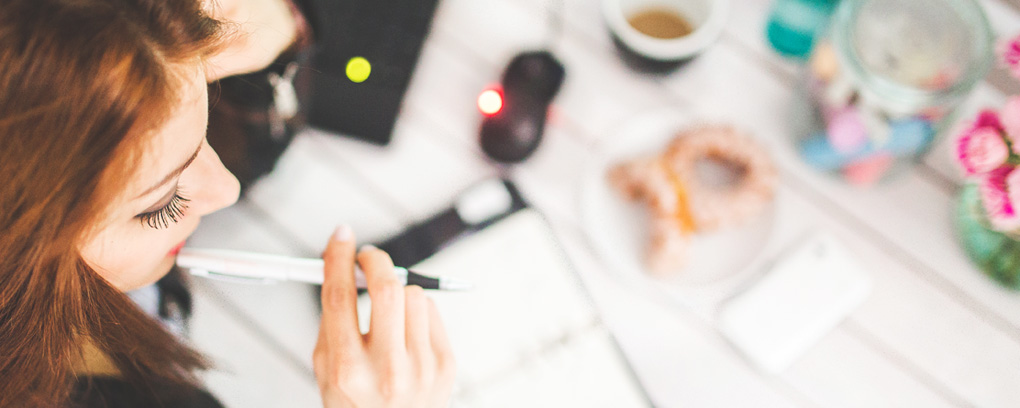 The perception of self-employment as high-risk scares a lot of people out of the freelancing game. After all, you've got mouths to feed, bills to pay, and a roof to keep over your head.
Thankfully, many of the risks that may haunt your visions of solopreneurship are completely avoidable or easily manageable.
Today's insights on managing risks are inspired by Sonia Simone, whom I've followed for years, and her "Confessions of a Pink-Haired Marketer" podcast.
Below are three simple ways to shrink your risks (and fears) while building a business that enables you to live the life you want to live.
1. Keep expenses low.
No brainer, right? Fortunately, freelance writing is a very cheap business to run, requiring little more than a laptop, wifi, and good ol' elbow grease.
Yet, it's so tempting to invest in a tricked-out home office, new computer, expensive web package and business tools. But be smart about expenses: Resist the urge to get that top-of-the-line iMac or fancy desk until your income can absorb those purchases.
2. Avoid single points of failure.
It's what Simone calls "the negative rule of one," referring to any single point of failure that could bring down your business or, at least, cause a lot of trouble.
You don't want to have a single source of new clients, for instance, or have your income depend on a single client. If you outsource any part of your client work (like graphic design), don't have a single vendor for those critical roles. Similarly, don't have your business files saved in a single place, like a hard drive with no backup.
Look for the "ones" in your business, says Simone, and make a plan for alternatives and backups, so you can recover quickly if any of those elements go kaput.
3. See decisions as small experiments.
Whether you're new to the freelancing game or a seasoned freelancer looking to upgrade your business, it can feel scary to launch a new website, change your positioning, rates structure, prospecting approach, and so on. We obsess over details, get bound by perfectionism, and sink tons of time, effort and worry into things before we release them into the world.
Instead, adopt an attitude of experimentation and learning, viewing each new effort and decision as a small experiment — not a be-all, end-all move that will define your business forever.
In my talks with fellow writers, I often remind them of this: You can change your mind! It's your business; you can change the rules whenever you want!
Take small steps, try things out, then adjust based on what you've learned. Then simply do more of what works and less of what doesn't.
(It's worth noting that something that works well for one writer may not work for another. We're different people; your business should fit with our lifestyle, preferences, and let you be "you.")
Not only will this experimentation mindset take you past the terror of getting started, but it will also help you learn lessons sooner so you don't waste time waiting for perfect conditions or going down the wrong path.
"Experiments is how you intelligently manage risk. Risk in business is natural, because you don't know how things are going to turn out until you do them," Simone shares. "But in managing an experiment, you have room to find answers without risking the farm."
What risks or fears are stealing your peace right now? Share below and I'll do my best to help!