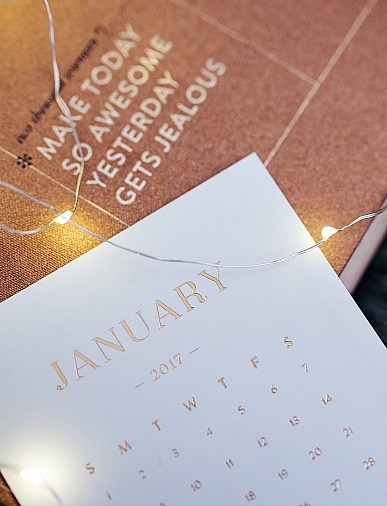 One of the ways high-demand writers attract a steady stream of high-paying gigs is simply monitoring market shifts — particularly the way audiences behave, consume content, and make buying decisions.
They're able to discern and capitalize on what's ahead, long before their competitors do — not because they're smarter, but because they're paying attention.
(By the way, keeping up with market trends makes you sound like a freakin' genius when talking to prospects. That's how you earn a reputation as a trusted consultant, and not just another writer.)
With that in mind, today's post is part 1 of 2, covering nine industry predictions you can bet your paycheck on.
ABOUT THESE PREDICTIONS:
While I've noticed every one of these shifts in my interactions with clients, I didn't rely on my personal observations or biases for this post. Instead, I asked and read up on what dozens of leading content strategists are forecasting for our industry.
In other words: This is how people who spend a lot of $$$ on content writers say they're going to spend their dollars in the coming months.
FIRST, A SNAPSHOT OF WHERE WE ARE TODAY:
As is tradition, the Content Marketing Institute released its annual survey on Content Marketing Budgets, Benchmarks & Trends for 2017. Separate reports are available for B2B (Business to Business), B2C (Business to Consumer), and Manufacturing segments in North America, plus the UK and Australia markets.
A few stats that might interest you:
89% of surveyed B2B marketers and 76% of B2C marketers say their organization currently uses content marketing.
The #1 success factor cited for 2016 content marketing outcomes was high-quality content creation.
For surveyed companies that sucked at content marketing in 2016, the #1 factor cited for subpar results was "not enough time devoted to content marketing," followed by "content creation challenges" as #2.
The average portion of the total marketing budget devoted to content marketing (not counting staff) is 29% for B2B and 32% for B2C.
39% of B2B and 42% of B2C marketers say they are increasing their content marketing spending in 2017.
70% of B2B and 73% of B2C marketers say they expect to produce more original content in 2017.
(These are for the North America market, by the way.)
Notice the demand and dollars coming to content writers is on the rise. Good news already, right?
CONTENT MARKETING SHIFTS [PART 1]:
Without further ado, the content trends you can expect this year, focusing on those most applicable to writers:
1. Marketing departments will behave more like media companies.
Astute marketers have been saying this for a while.
The notion of marketing departments acting like media companies — with editorial calendars, content creation teams, and their own media vehicles — is about to take off.
Not only will we see more brands producing their own shows, publications, and editorial content, their "acquisitions of media sites, blogger sites, and other influencer sites will expand from 'here and there' isolated occurrences to a full-blown trend 'on steroids," says Joe Pulizzi, founder of the Content Marketing Institute.
This shouldn't come as a surprise considering metrics across the marketing realm for the past several years have consistently shown no other strategy sells better to today's buyers than content.
2. B2B brands will step up their influencer marketing game.
If clients haven't asked you to write pieces for submission to an industry publication, mainstream media outlet, or influencer blog, expect to hear that this year. The same goes for collaborations with influencers.
It's the whole "credibility by association" concept: More companies will wake up to the value of attaching a recognizable name to their content as a way to extend their reach and reputation, writes Joe.
This is something we've seen from B2C brands for a while. (Can you even find an Instagram celebrity who isn't doing product placement and cross-promotions these days?) B2B will finally catch up.
3. Interactive, personalized content will boom.
Interactive content — quizzes, assessments, presentations, or any "pick-your-own-path" type content — will be hot as they enable readers to personalize their experience. The benefit to brands, of course, is increased reader attention, engagement, and sharing.
To be clear, we're talking about content that gives readers options to select their interest or situation. Depending on what the reader clicks on, related content follows for that scenario. (View examples here.)
Your job and opportunity as a writer is to work alongside your client to anticipate what those possible reader paths will be, and write content for each of those scenarios.
4. Marketers will adopt more content types.
According to the 2017 CMI reports, B2B marketers currently average 8 types of content tactics, while B2C marketers average 12.
Tactics include all the different formats content can be delivered:
blogs
email newsletters
infographics
video
live streaming
webinars
illustrations/photos
social media
white papers
case studies
how-to guides
live events
podcasts
… and more
Help yourself and your clients get more mileage out of existing content by repurposing it into different formats, like:
Combining a series of posts into a downloadable guide
Breaking a white paper or other long-form piece into a series of shorter posts
Transcribing a video or webinar, then adapting it as an article or downloadable guide
Creating a visual representation of a graph, article, or concept
Using existing articles to outline talking points for a video, slideshow, or live presentation
Extracting teasers & takeaways from blog posts to use as social media content
More importantly, work with clients to outline their customer's journey, then create the content that will move that customer from one stage to the next, writes Mike Templeman for Forbes. "If [readers] are using the content to make a [buying] decision, then ensure the content you provide is guiding that decision."
In any case, "brands will be more creative with their content formats to break through the noise," notes Joei Chan, a Content Marketer at Mention.
HOLD, PLEASE.
Before this post gets any longer, I'll let you digest what we've covered so far. Our next post will address the last four trends, and leave you with resources to grow your know-how throughout the year.
For now, please take a moment to share below:
What are you doing differently in 2017? 
What new marketing/service ideas, opportunities or questions do these trends trigger for you?
UPDATE: Here's a handy link to PART 2.