Fire your boss, ditch the 9-to-5, and build a high-income B2B writing business.
Melanie McKinnon
Freelance Writer / MelanieMeditates.com
"You're solving my problems left and right! You gave me all the info I've been searching for months."
"You've obliterated all my lame excuses for not starting my website, and in only one email! I'm really enjoying all your awesome, generous and extremely helpful info."
Brittany Ryan
Freelance Writer
"I'm a total newbie but I feel your let's-get-moving, yet fully compassionate approach is exactly what's needed for folks like me. I took your advice for collecting testimonials and scored some seriously badass credibility points for my forthcoming website."
Chet Turnbeaugh
Ghostwriter and Creative Branding Coach / ExperienceExcellence.com
"Andrea is always enthusiastic and over-delivers on her promises. Every time we talk, I walk away with more wisdom and clarity on what I need to do next."
Heather Halsey
Copywriting & Content Development Consultant / HeatherHalsey.com
"Once again, your advice has helped me grow my business! Today, I asked a client if they'd be interested in a retainer arrangement and they are. Without your advice, I probably never would have asked. So THANK YOU!"
Adam Jackson
Copywriter / shadesofcopy.com
"Thank you for your sales email series. It's free gold!"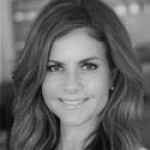 Michelle Griffin
Copywriter / Word Spark Communications
"Andrea is the go-to guide for B2B freelance writers. Her resources are value-packed, actionable, and extremely motivational. She gave me invaluable advice on how to launch an eye-catching website and find high-paying clients. Not to mention, Andrea is super friendly and really wants you to succeed."